Things to do in Cairns and the Far North Queensland
Misty Mountains Rainforest Retreat is located in the heart of the major tourist attractions of Far North Queensland and offers a broad range of things to do. Here couples can set their own agenda and create a lifetime of memories. It's the ultimate romantic getaway in which to indulge, rejuvenate, and explore. There are so many things to do that some guests return to fit in what they missed the first time. Services that we can provide for your stay: Relaxing Massages and Yoga or Cross Fit Private trainers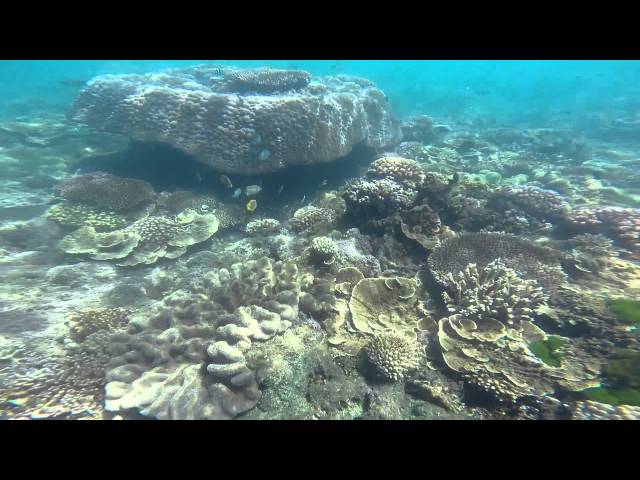 Frankland Islands river and reef cruises
Only 10 minutes from Misty Mountains you can enjoy a spectacular Frankland Islands river and reef cruises.
After a cruise of Mulgrave River, a wildlife hotspot we take a short open water crossing to uninhabited Normanby Island. Part of the Frankland Island Group National Park, the island has a healthy and vibrant coral reef community with very few visitors. Here you can snorkel or scuba dive straight from the beach across corals, a vast array of tropical fish, and giant turtles, or you can view it all from the comfort of the semi-submersible. Enjoy lunch under a shaded pergola by the beach and explore the tropical island at your leisure. Join our marine biologist for a tour of the rock pools, which are teaming with life not always apparent.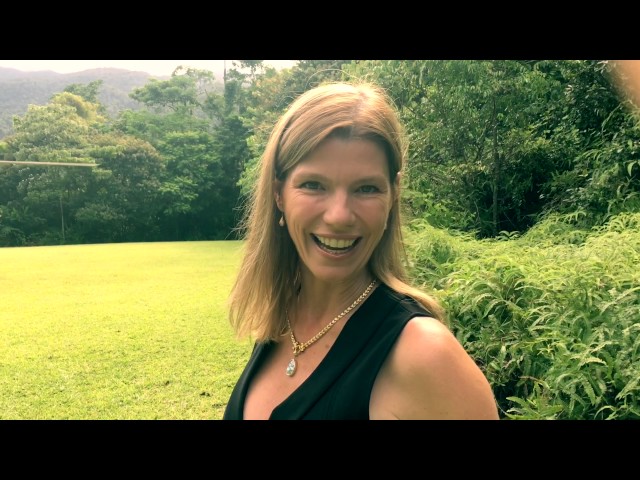 Scenic Helicopter Flights
For guests wanting to arrive in style Helicopter Tours offer flights direct from Cairns Airport to your romantic retreat at Misty Mountains. Alternatively you may wish to take it one step further and indulge in a champagne breakfast on the Great Barrier Reef.
Skyrail – The World's Most Beautiful Rainforest Experience.
Gliding just metres above the rainforest canopy in comfortable six-person gondola cabins, the Skyrail journey immerses you in an intimate rainforest experience where you'll see, hear, smell and become part of the tropical rainforest environment.
Hiking
At the retreat itself, you can explore the rainforest with its streams and springs by foot ang enjoying the wildlife that calls Mt Bellenden Ker home.
There are a number of walks from the property. Take a leisurely stroll through the unspoiled rainforest or, for a challenge, hike to the top of Mt Bellenden Ker. You can also swim in secret rock ponds, and have a natural spa in the running streams, a perfect alternative for a romantic afternoon. At dusk you will see the fairies of the rainforest, fireflies come alive and illuminate the rainforest as if in a fairytale.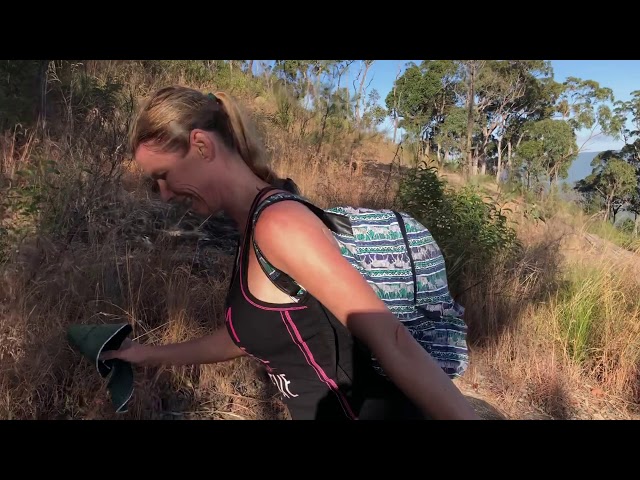 Hot Air Balloon tours
Champagne Balloons will pick you up from your front gate and take you on the most magical ride of a life time. Imagine a champagne breakfast as you drift silently over the rolling green countryside and misty valleys of the Atherton Tablelands - a must for romantics.
White Water Rafting in Cairns
Thrill seekers might wish to try the mighty roar of the Tully rapids with the experts at Raging Thunder. They will pick you up from your luxury dwellings for a day you'll never forget.
Fishing in Tropical North Queensland
If you are a fishing enthusiast then Tropical North Queensland has some of the best fishing hot spots in Australia. Charter a boat for some marlin fishing or deep-sea fishing and experience the pleasure of cooking your catch back at your luxury villa.
Fishing The Tropics offers guests Reef or River packages that will include a full day of fishing, morning tea, lunch, reef taxes, bait and tackle. They only use the highest quality Shimano Penn and Reef fishing equipment, used by the pro's. If you would like to experience the thrill of tackling a Marlin or other deep-sea fish then try either Down Under Marlin Charters or Cairns Kalira Charters. Both will ensure you experience a great day on the water.
Scuba Diving on the Great Barrier Reef
The Great Barrier Reef is one of the most breathtaking natural wonders of the world. There are many dive companies available to take you for a day on the reef. We enjoy the friendly service at Passions of Paradise and Sunlover Reef Cruises, who will take you to some of the best locations on the Great Barrier Reef.
Atherton Tablelands - a food and waterfall trail
A drive through the landscapes to Atherton will give you waterfalls, hikes, and artisan food tasting at regular intervals.
Begin with Babinda Boulders, a crystal clear swimming hole surrounded by hiking trails and giant granite boulders. Twenty minutes further south is the picturesque Josephine Falls, which tumbles over granite boulders. It has additional hiking trails.
Heading up the mountain to the Atherton Tablelands, you will come to the most photographed waterfall in the region, Millaa Millaa. It's a 17 metre plunge waterfall with a pool at the base suitable for swimming. Millaa Millaa is just one of many waterfalls on the waterfall loop.
A brief detour takes you to Ravenshoe where you can see a wind farm up close and enjoy a milkshake at an historic cafe.
After waterfall hopping, stop in at Mungali Creek Dairy, famous for its organic and biodynamic dairy products. Indulge in their cheesecakes or the home-made scones with conserve and clotted cream. You can also sample their cheeses and yogurts. It's the way dairy used to taste when grandma was a girl.
Stop off at the curtain fig, so named because of its 'curtain' of 15 metre tall aerial roots, before entering the picturesque and historic village of Yungaburra. Here you can enjoy lunch at one of the restaurants, stroll along Paterson's Creek, watch for platypus and tree kangaroos, and view local art.
On to Lake Eachem where you can take a stroll, watch turtles, and swim in the torquoise waters.
If you're heading back down the mountain, stop at Lake Barrine Teahouse for a circuit hike or a lake tour, which takes in the wildlife. If you missed scones at Mungali Creek, try the award winning scones here on a deck overlooking the lake.
An extended loop drive will take in more of the tablelands where you can enjoy chocolate and cheese tasting in Gallo's, a good coffee and coffee tastings at Tichum Creek Coffee Farm in Mareeba, more coffee tastings as well as tea tasting, chocolate tasting and coffee and tea memorabilia at Coffee Works, quality woodcrafts and gifts at Tolga, innovative award winning liqueur and spirits tastings at Mt Uncle Distillery (the marshmallow liqueur is a fave), and finally the colorful village of Kuranda where you can peruse the markets, art galleries, visit the butterfly sanctuary, bird sanctuary, or any of the many attractions in this 'village in the rainforest'.
Photography
Misty Mountains Rainforest Retreat is a nature lover's dream, providing the photographer with opportunities to capture native wildlife in its natural environment. Striped possums, tree kangaroos, flightless cassowaries, platypus, peacocks, red bush turkeys, stunning blue Ulysses butterflies, the enormous Cairns birdwing butterflies, the iconic green-tree frog, wahoo pigeon, fireflies and hundreds more live in the rainforest surrounding the rainforest retreat.
Bird watching
Even if you aren't an expert in bird watching you'll be intrigued by the diversity and beauty of tropical bird life that you'll see here.
Paronella Park
Romantic Paronella Park near Mena Creek is a beautiful Spanish castle that Jose Paronella built for the locals of Mena Creek to enjoy in the 1930s. The moss covered stonework, encroaching rainforest, 'tunnel of love', ponds and stairways will transport you back to Jose's romantic vision. You can take part in the bush tucker walk, indigenous cultural performances or simply stroll through the park.
If you're having too much fun, extend your romantic getaway experience with a stay on a tropical island on the Great Barrier Reef. East Bedarra Island Retreat is another exclusive luxury couples retreat right on the water and pristine sand beaches.
Gallery
In the Media Featured on
Misty Mountains – Luxury Rainforest Accomodation near Cairns
Copyright © 2022 Misty Mountains
Australia |
website by AugRea