Media & Guest's testimonials
Testimonials
Peaceful & Beautiful – just as we imagined and hoped
Allan & Gill
This private villa is a beautiful spot tucked away within the rain forest. We were so amazed by its beauty and tranquility. We enjoyed having the villa and the grounds all to ourselves, including the pool and spa. There was a golf cart for personal use to go and explore the beautiful rain forest around. A beautiful place to enjoy a BBQ down by the creek with a fire and a place to just sit and think. The Glass house was such a great spot to relax and enjoy each others company whilst playing pool and listening to music. All in all this was the perfect way to start our honeymoon. We have beautiful fresh produce for breakfast provided and flowers on the table to welcome us. This is a place you have to go to understand the real beauty within.
Shayne Probert
We couldn't have asked for a better place to have our Wedding! It is an absolute paradise and we are very sad to leave.
Emma & Wade
Had a wonderful time again, it was great to give Ella the experience this time. Cannot wait to come back again.
Jodie, Greg & Ella
This place was truly tropical paradise! We loved every moment of our stay and are sad to be leaving, but have some wonderful memories to take away. Thanks for making our honeymoon so special!
Mitchell & Mikayla Nicholas
Looking for a quiet style of holidays with all the sites being close to nature. Misty mountains retreat up in the rain forest just out of Babinda. As you wind in through this beautiful property you can't help noticing the change and beauty lovely natural fresh water creeks pristine waters To see this natural rain forest with lovely walkways great living villa with own private swimming pool even a great entertainment room. Every thing supplied you can even have a BBQ down by one of the lovely creeks. It is breath-taking area.
Alan B
What an amazing hideaway from the world. It was so good to spend time relaxing and enjoying the natural beauty around us! We love every minute and are sad to be leaving but already planning another stay! Thank you for a wonderful holiday.
Andrew & Caroline Page
Thanks for such an amazing 40th! The peace, privacy and ultimate relaxation was exactly what we needed. We will definitely be back. Thanks
Sue & Grant Lithgow
We had a very relaxing time here, therapeutic, fun, private, it has it all. Paul & Andrea
Perfect location of a couple to get away and pamper each other with tranquility….. Can't wait to come back.
Deane & Trudy Labrum
Beautiful part of QLD!!! Thank you.
Kara & Kyle
A dream come true!!!
Jhai & Linda Arnell
My Misty Mountains Moment in Time
So....... From the moment i started up the driveway i knew i was going to be in for a treat! I actually stopped the car six times to take photos before i had even reached the amazing retreat! Let me set the scene here.... i have traveled the world for 30 years and spent much time in hotels and resorts..... but this place was very special! And the lovely couple who met us and showed us our private retreat were to die for! so friendly and then the best part, with due respect, we never saw them again! I have been to many private retreats but this actually felt like the entire property was ours! The retreat was so pristine..... so quiet.... and soooooooo surprisingly sexy!
I am not a person who generally fills out these things but i actually had an emotional response to this place! It was a truly amazing weekend! I sat up all night absorbing myself in the energy of the surrounding rain forest!
On this property there is a tree that is so big and so amazing i think it may actually be the tree from AVATAR! A must see for the entire world! And for those lucky enough to not just see the trees but to feel them this is a truly awesome experience! Id actually go back just for the tree.... however......
The private waterfall on this property I will definitely return to as i really need to take the right shoes to climb all the way to the top! It looks exactly like the pic on their website! truly beautiful and truly private> not worry about the staff catching u quiet..... but like you are the only people left on the world quiet! sooooo romantic.
The pool, the golf cart, the waterfall, the heli pad, the privacy, the amazing rain forest, the flowers that surrounded the table when i arrived..... where do I stop???
I went there hearing from a showbiz friend in Sydney that this place was great.... and i left there thinking this place is AMAAAAAZING!
This is definitely my new place to be.... you will find me at the base of that incredible AVATAR TREE!
Thanks Misty Mountains Folks... I am your newest and biggest fan! 

Jason Coleman
CEO Ministry of Dance October 2015
We enjoyed a wonderful weekend in this peaceful and private paradise. The whole villa with it's well maintained grounds was available to us, with our own private pool and spa. There was also a golf cart for our personal use to take the short drive through the rainforest to enjoy the pristine waters of a nearby running creek. We were pleasantly surprised at how private and well maintained the property was with fresh flowers on the table when we arrived. We had an extremely relaxing experience, reading, drinking wine and taking in the sounds and smells of this magnificent place. We loved it and will definitely stay there again.
Paul S September 2015
Fabulous! We had a great week, explored all there was to do and really enjoyed ourselves. We will be back, thanks!
Daniel & Ramona Casamento
Thanks for such an amazing time, no attention to detail was spared during our visit! Thank you again.
Paul & Natalie
We recently stayed at Misty Mountains for our honeymoon and it was wonderful! We really liked that we were the only people staying there and that it was away from the tourists. While we did do a few day trips, we could have easily stayed there the whole time! Sharon and Sue were very lovely and accommodating and sincerely want to ensure that you have the best possible stay. It was the perfect place to unwind and relax :)
Cassie Newell
Far North Queensland is one of the most beautiful places on earth and Misty Mountains Retreat was a magical place to stay and enjoy the beauty! My husband and I and our two children spent a long weekend at this fabulous destination. My favourite part was the privacy and seclusion, surrounded by gardens and rainforest that were truly breathtaking. The accommodation was perfect for our family and the children loved having the pool to themselves! It was a great base to explore the beautiful surrounding areas. A truly unique and special experience.
Amanda S May 2015
Well where can we start? This had to be the most soul-restoring, healing, restive and magical place to celebrate our 25th Wedding Anniversary and Ericka's 50th birthday. The sheer beauty of the surrounds, the serenity of the rainforest, the allure of the bubbling crystal creek, the comfort of the luxurious accommodation, all worked in harmony to produce a fairytale environment that we feel so privileged to have shared, if only for a short time. Ericka as an artist and therapist has been inspired by the infinite visual and sound images provided Misty Mountains and thoroughly enjoyed the fortuitous conversation with Ken Davis, celebrated contemporary music composer. Who can forget waking at 6am every morning to the call of the "6 o'clock clock, clock" bird on the verandah, who, despite our best efforts, refused to be captured on film or sound. Or the late night pool games in the incredible "Glass Bar", such a clever concept to add to the variety of leisure activity on offer. Or, the cooling swims in the beautiful lagoon after the long adventurous walk on the various tracks along the creek or through the rainforest, or a visit to the giant fig tree and absorption of the incredible energy it excudes. Or, the spectacular dinner delivered in person by the head chef of the famous Ochre Restaurant and the interesting conversations with him whilst being waited upon like King and Queen all by the magic creek under light from the warming fire. Or the chats with the farm animals in their paddock. Finally, who could possibly forget the personal guided tours by the canine tour guide Raj, who with boundless enthusiasm and pride for his rainforest home, showed us all his favourite sots and some; magical places we probably would not have discovered on our own, all the time ensuring we were following and did not lose our way. Raj, you rock! Thank you, for the opportunity to share this paradise – you truly forged a gem!
Stephen & Erica Baker
If someone asked us to describe this little piece of heaven, there simply are not words. From the moment you drive into the driveway (it's long, be patient & enjoy the beauty!) you know you are in for special experience that has been created with love & exceptional attention to detail. 

Our time here has been filled with endless beauty & joy. From the peacocks to the Ulysses butterflies, the glorious lagoon pool to the amazing Glass Bar, the private & secluded stream to the wonderous fireflies, the breath-taking serenity is boundless.

Your hosts will attend to your every need from organising gourmet meals from one of the top restaurants in Cairns to relaxing massages to helicopter rides to your exclusive spot on the reef for breakfast. We thank them for making all of this possible. We will definitely return one day & also look forward to visiting East Bedarra Island retreat.
Terry & Michelle Dales 30th March – 4th April 2015
What a beautiful & magical place, could never imagined how wonderful this place could be. From the luxuries of the villa, to the amazing gardens and scenery. The treks through the creek & the walking trails was spectacular, nothing like a dip in the creek to cool off during exploring the wonderful property. Congratulations on creating something so beautiful & unique for the world to enjoy.
Craig Ullrich
2,400kms, 34 hrs of driving……….. definitely worth every minute, had an extremely relaxing, romantic and enjoyable honeymoon. What a beautiful hideaway in such intimate yet adventurous surroundings. Wish we could have stayed longer. Thanks so much!!!!
Brian & Mel
What an amazing place! So close to nature and yet all the comforts of home you could desire. We had such a fantastic time in this beautiful area.
David & Gemma
Yet another stay and it was just beautiful, we stayed here back in October and it was only for 2 nights so we stayed 3 nights this time and it was even better. We experienced the thunderstorm and lighting with the rain that come along with it….. What can I say just beautiful we will be back some time soon.
Jodie & Greg
What an amazing location and we loved every bit of our time here at Misty Mountains! Would definitely recommend this amazing retreat to our couple friends. A perfect place for our honeymoon and this is definitely going to be the highlight of the whole trip to Australia. Breathtaking views & lots of birds and so many varities of plants around. The creek was great & such stunning views. We loved every bit of our time here. Loved the minute details for our stay which made which made it more memorable, thank you so much for these amazing memories you gave us!
Parth (India)
We spent 4 nights at the Misty Mountain Rainforest retreat and we loved every minute of our stay. We really appreciated the fact that there was no one around and we could get up as early as we wanted and have our breakfast by the creek, hike upstream and swim in the natural pool created by the stream. Great location, nice amenities and beautiful spot for people who appreciate nature. Anastasia & Andrew 31st December 2014 – 4th January 2015
Amazing location and facilities, breathtaking scenery and extremely relaxing. We are glad we were able to spend our honeymoon here at Misty Mountains and will be raving about it to our friends and family. Thanks again Tim & Sarina Aldridge
What an amazing location! This was our first time away as a couple in many years & we couldn't think of a better place to go. So many walks to do both within the grounds & a short drive away. We found the swimming hole just up the river & it was serene. Thanks for everything. Craig & Katrina Dorward
Thank you so very much for the beautiful getaway/honeymoon location. We couldn't have asked for a more relaxing time away. We will definitely be back. Jessica and Reid Hann 27th October – 3rd November 2014
What can I say "Amazing, beautiful and very relaxing" will be definitely coming back. Would love some little maps to show were the walking tracks come out at… The rainforest is just so beautiful you are very lucky to wake up to something so amazing. Thank you
Thank you for making the start of our honeymoon so wonderful and relaxed. We had a wonderful time searching for frogs and platypus by the river and overall just not doing much but reading and relaxing by the pool. thanks again for everything.
~ Ben & Christina (honeymoon, 11th July 2014)
What an amazing and beautiful place to spend our honeymoon. Will recommend this to anyone looking for a private honeymoon. We loved the rainforest walks, and the fireflies and fresh farm eggs.
~ Emma (honeymoon, 16 June 2014)
18th May 2014 Definitely we will miss this place! Very very peaceful and reviving. Such a beautiful honeymoon destination. Would love to come back. Maybe for our next anniversary. Thank you so much for making everything so perfect, we will recommend this to anyone looking for a private beautiful place in tropical north QLD.
~ Lana and Heath (honeymoon, 18th May 2014)
Thank you so much for creating the perfect honeymoon destination, we will certainly be back. we could not ask for anything else as you have thought of everything.
~ Luke and Rhushanda (honeymoon, 12th May2014)
Misty Mountains has been the best way to reconnect before we have our first child. We are so sad to be leaving this wonderful place. Sharon you have created such a beautiful paradise and we are already planning our next visit.
~ Mikayla and Greg (babymoon, 27th April 2014)
Wow! This place is really so . So peaceful and relaxing and the perfect place to spend 3 days as part of our 2 week honeymoon , babymoon:-) We will take many memories from here as it is not often you get to find somewhere to share as a couple with out the millions of tourists. We cant wait to return .
~ Lyndal and Barry (babymoon, 20th April 2014)
We love you guys and what you have created...We eloped in style now off to Bedarra Island
~ William and Lynn (holiday, 9th March)
Dear Gene and Sharon, Wow, Wow, Wow, this is the best resort for one couple, best location, calm and beautiful surrounds, the villa is comfortable, the pool and glass bar are fantastic. This environment is perfect with the rainforest so close, the sound of the running stream. We really loved this place and cant wait to return. The funny part was it took us a couple of days to relax and to believe that we were NOT going to see anyone.
~ (holiday, 29th November 2013)
What a fabulous place, we loved hanging out in the Glass Bar, by the pool, creek hopping, having spas and zooming around in the buggy. The beauty & solitude of the rainforest plus all the mods.
A perfect start to our married life with our week here.
~ Adam and Jena (honeymoon, July 2012)
What a fantastic place you have here, thank you so much making our stay absolutely brilliant. Everything went perfectly and our wedding could not have been better, cant wait to come back again!
~ Rory and Sarah (Eloped and honeymoon with best friends, June 2012)
Great place to stay, serenity of the surrounds and gardens are spectacular. All luxuries have been thought of. We are coming back next year.
~ Bill and Jenny (holiday, May 2012)
Wow just wow! This place is simply amazing! LOVED the massage by the creek, loved the private dining by the creek! Loved lazing by the pool all day! loved partying at the Glass Bar, LOVED IT ALL. A truly magical place making for a truly magical honeymoon.
~ Nikki and Steve (honeymoon, May 2012)
Thank you Sharon & Gene for sharing this piece of paradise with us! It is a magic spot, a world away from Sydney and a place where dreams come true. Sharon your recommendations for the in-house catering from Red Ochre on our first night was glorious! The food was excellent, and there was no pressure to eat quickly! Very spoilt. The massages got us both very relaxed very quickly and then the Hot Air Balloon (Champagne Balloons) was incredible! Nothing was too much of an effort for them. It was luxury.
Paronella Park capped off a weekend of 'Dreams Come True'. This was such a special holiday for us and we will definitely be back. LOVED the glass bar (Steve wants one!!).
Thank you for opening your paradise to us, we loved it.
~ Irene and Steve, Sydney
Our stay at Misty Mountains Nature Retreat was a week of pure romance and indulgence. The sheer beauty of the place, and the fact that it was our very own playground created an experience unlike any other - you are a hard act to follow!
Every detail has been meticulously thought of, such as the fabulous glass bar, the enchanting lights in the pool and garden at night and the think tank next to the most beautiful and secluded creek that allows all your cares in the world to be dissolved by the magical sounds of the rainforest.
It was the most romantic place imaginable to propose to my partner and we both decided that we could not find a more stunning location and venue to have our tropical wedding and reception.
Thank You Sharon and Gene for your truly wonderful hospitality and support in making our special days something to cherish forever, (and mostly thanks for affording us the privacy we were looking for on our honeymoon/holiday).
~ Michael and Kate, Sydney
Having stayed at some of the leading resorts around the world we didn't realise that Australia offered such a private retreat which is so unlike any where else where it is impossible to share privacy together - a great big thankyou (we look forward to visiting M.M. again soon to see all the beautiful attractions we missed this time).
~ J & D, Perth
Your website doesn't do full justice to Misty Mountains - we were expecting something out of the box but nothing like the actual experience. Thanks for a fabulous holiday.
~ Peter & Dawn, Sydney
"My Perfect Wedding" review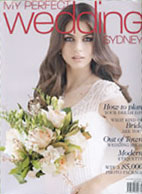 Romance was alive in the rainforest during heartfelt open air ceremony.
We got married under a magnificent 300 year old fig tree in an open air chapel in the rainforest standing in a circle of jade flowers.

See the whole article from "My Perfect Wedding".
Misty Mountain Retreat makes the top 10 gifts of the year for Cairns.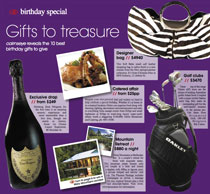 Gifts to treasure; "Cairns Eye" reveals the 10 best birthday gifts to give
Misty Mountains at Bellenden Ker is a couple's retreat for those with exquisite tastes. The luxurious estate houses only one couple at a time...

See the whole article "10 best birthday gifts"..
Nature Gallery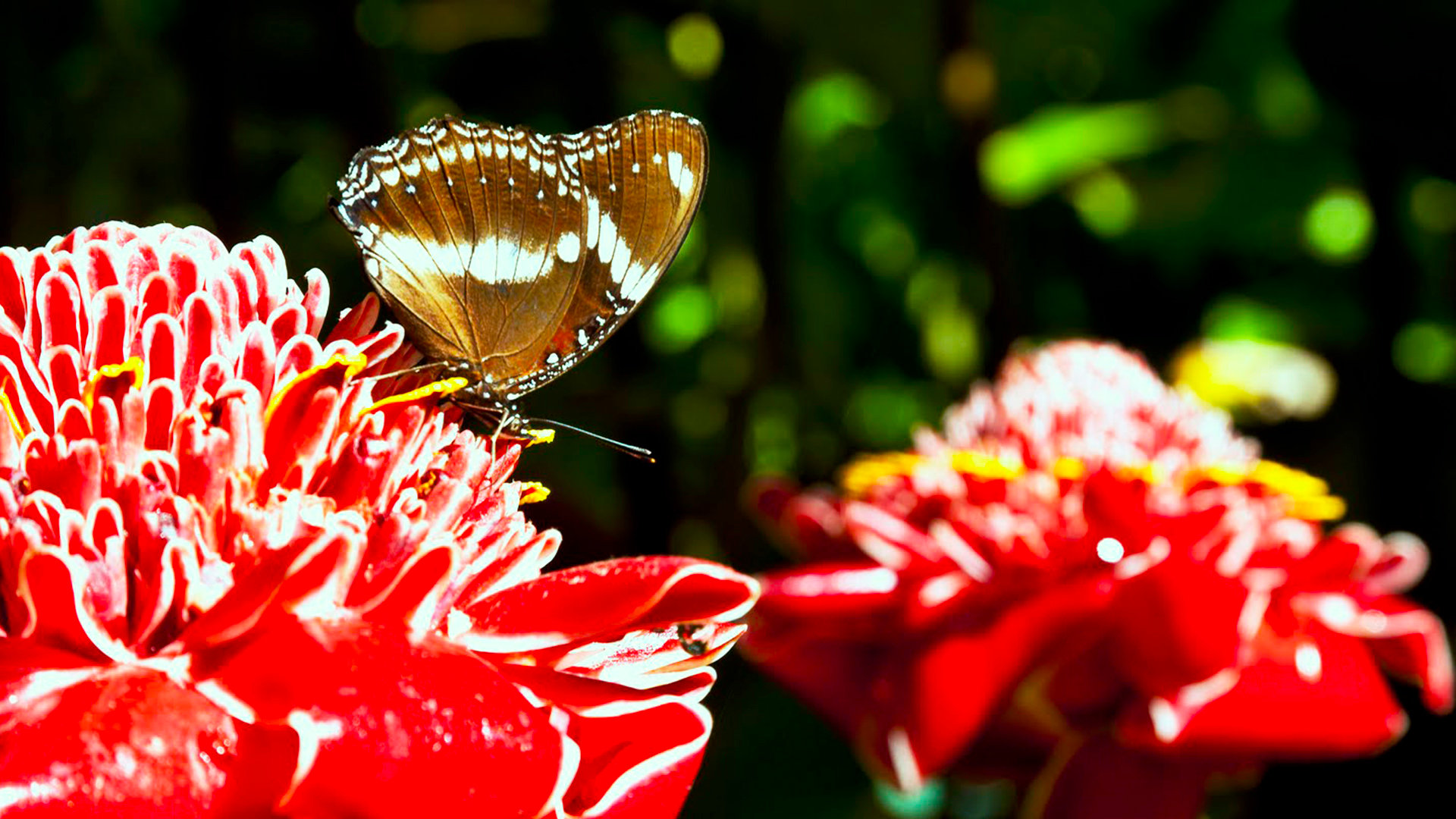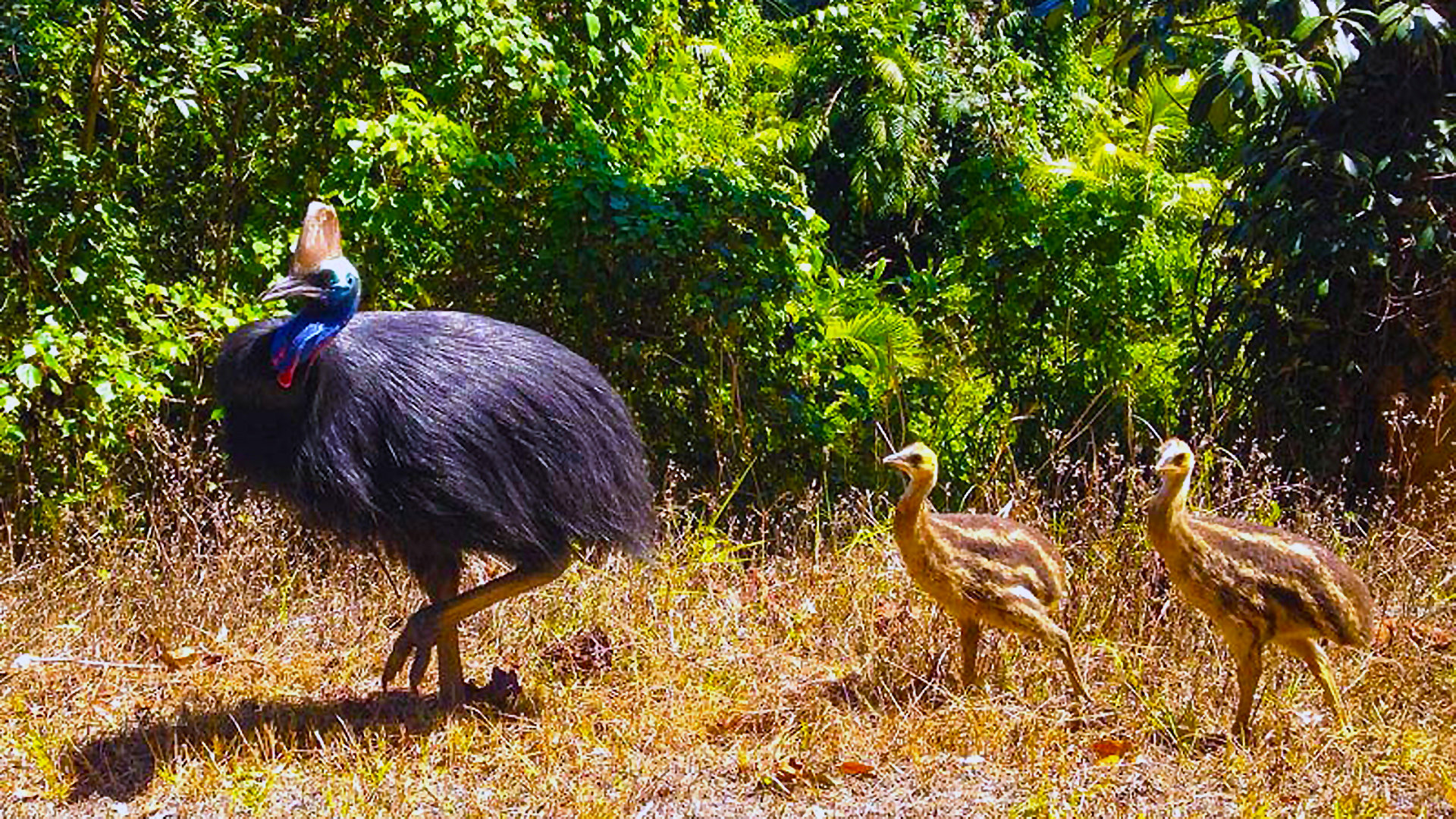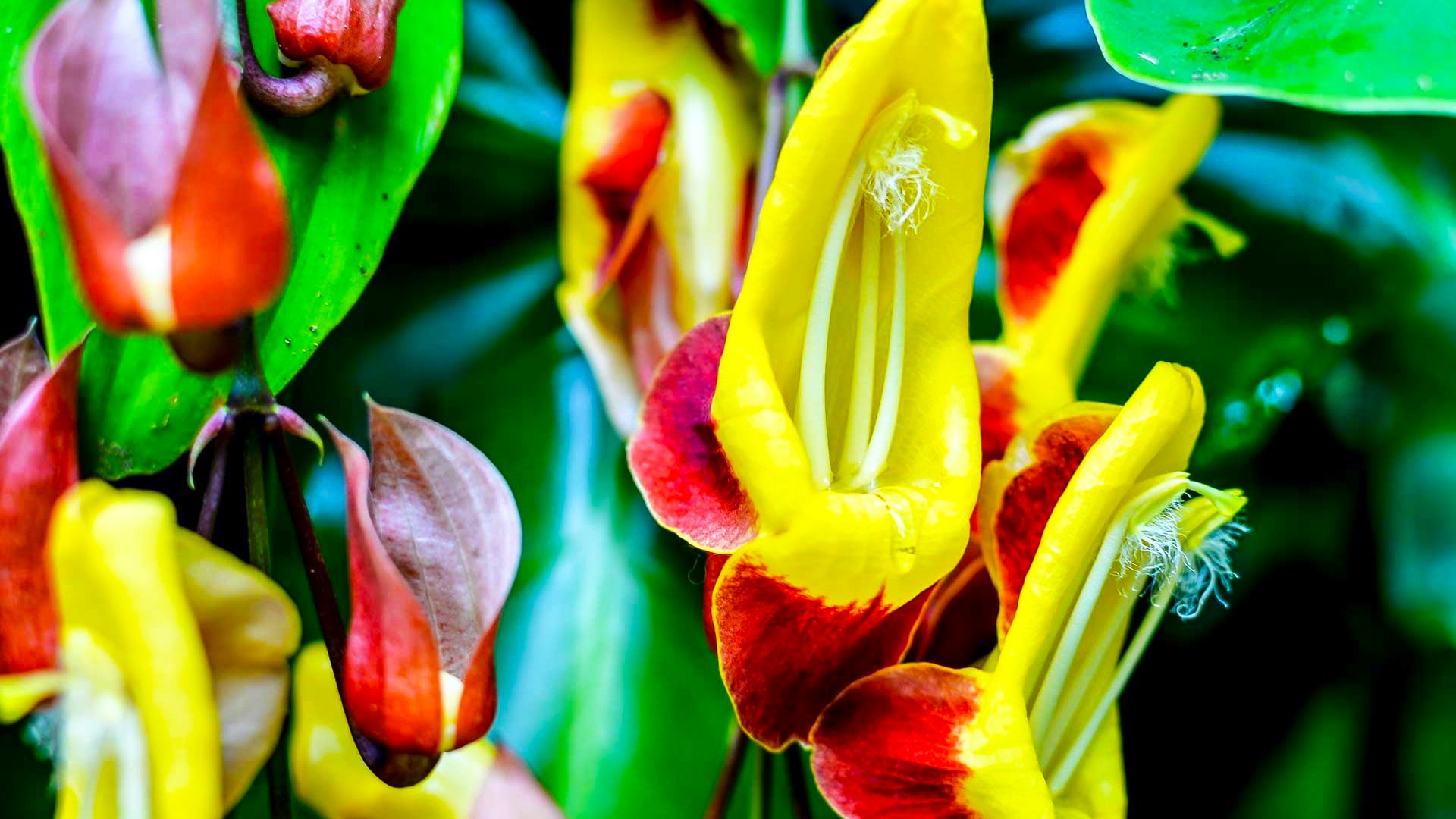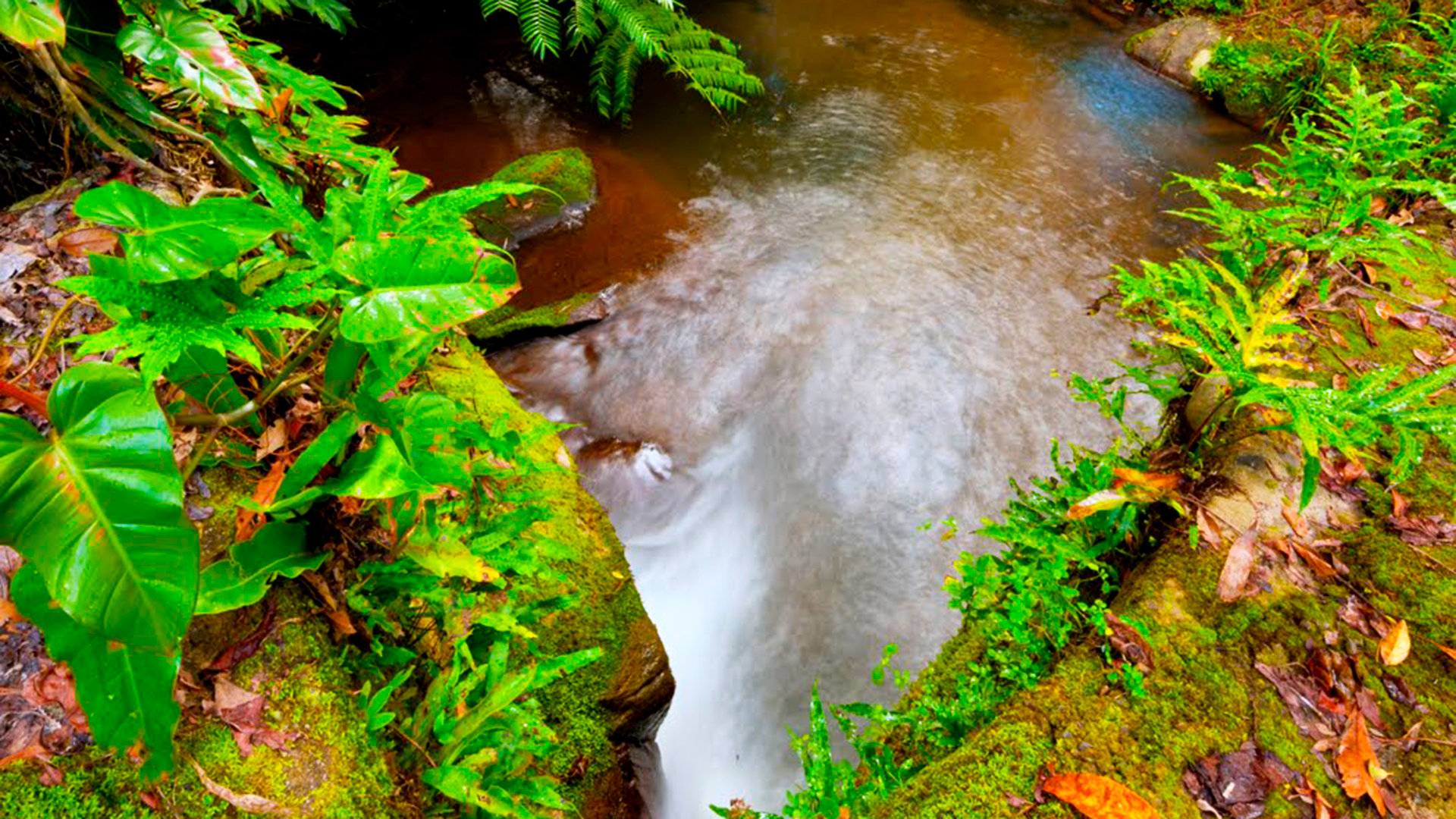 In the Media Featured on
Misty Mountains – Luxury Rainforest Accomodation near Cairns
Copyright © 2022 Misty Mountains
Australia |
website by AugRea