Questions & Answers
Can We Invite Friends?
Each style of accommodation at Misty Mountains Nature Retreat comfortably sleeps one couple. If you and your friends would like to share your holiday together, there are three styles of accommodation on offer at the retreat and you will only be a short, but well-hidden, distance from each other.
Can We Visit the Other Styles of Accommodation at Misty Mountains Nature Retreat?
Misty Mountains Nature Retreat is a private retreat designed to give its guests the utmost privacy and seclusion. Unless those staying in the other styles of accommodation have booked with you as part of a group, we respect others guest privacy, as they will respect yours.
Are There Any Shops, Restaurants Or Bars Nearby?
Babinda is only 15-minutes south of the retreat and has a 24-hour supermarket, several boutique and variety shops, a post office and the popular Babinda Hotel, the region's historic pub. There is a bevy of restaurants in Cairns, only 40 odd minutes north of the retreat, or alternatively, you can choose to relax in the privacy of your accommodation and use the fully-fitted kitchens. The only nightlife at Misty Mountains Nature Retreat is of the animal kind and evenings in the enchanted rainforest offer an experience unlike any other.
What Is The Weather Like?
Temperatures range from an average of 25°C during the day in the winter months from June-August, with cooler 'snuggle' temperatures at night; to an average of 30°C in the summer months of December-February. Every day in North Queensland is a beautiful one, and the rainforest changes depending on whether it is the dry or wet season. The rainforest is always damp and cool, but the wet season means the greenery of the rainforest is covered by a cool beautiful mist and everything, including plant and wildlife, is rejuvenated.
Can We Bring Our Children?
Sadly no, because Misty Mountains Nature Retreat is designed as a romantic retreat where visitors can refocus and revitalize. We are sorry it is not child friendly because it has been designed to give visitors time to rediscover themselves where they can experience the ultimate relaxation and romantic experience without interruptions.
Can We Book Tours from Misty Mountains Nature Retreat?
Misty Mountains Nature Retreat offers a wide range of information about tours throughout the region and can assist you in catering your stay with a range of different activities. There are a range of activities to participate in one the grounds of the retreat which are perfect for bird and nature lovers. The team at Misty Mountains Nature Retreat have a great local knowledge and can recommend and tailor tours to suit you.
Nature Gallery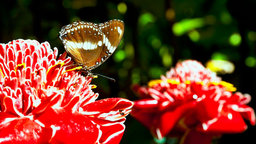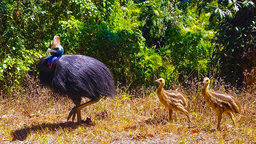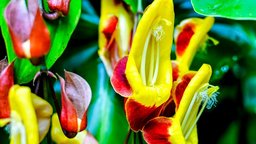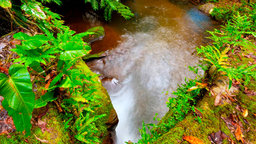 In the Media Featured on
Misty Mountains – Luxury Rainforest Accomodation near Cairns
Copyright © 2022 Misty Mountains
Australia |
website by AugRea