Private Honeymoon Destination
Planning your wedding can be stressful. Tensions rise, relationships strain, and after a while you may ask yourself why you're bothering. The answer is the honeymoon. That's when you can at last relax and enjoy each other's company uninterrupted at one of the most beautiful and private honeymoon destinations in Australia.
If you crave the solitude of a rainforest retreat designed around the romantic needs of couples; if you want a place where you and your loved one can reconnect and decompress; if you want somewhere so private you have the whole retreat to yourselves – yes, all to yourselves – you've come to the right place.
Our honeymoon packages include everything you need to have the most romantic time as a newlywed: the luxury villa, the lagoon pool, the party lounge and 200 acres of ancient rainforest and tropical gardens are exclusively yours, which guarantees absolute privacy.
Soak in the pool day or night, order up a massage for two, nap in the day bed, swing on the loveseat with champagne as the sun sets, request a romantic candle-lit feast-for-two by the enchanting lights of the lagoon and tropical garden, then party in the glass bar with its pool table and cheeky dance pole.
Misty Mountains Rainforest Retreat is the perfect honeymoon destination in Australia. Located ten minutes from the Great Barrier Reef and in the heart of the regions many attractions, so if you feel like exploring together, paradise is at your feet. Snorkel on the reef with turtles and sting rays, explore the waterfalls and swimming holes, climb The Pyramid or Mount Bartle Frere, sky dive or go hot air ballooning over this breathtaking landscape and coast, or follow the foodie trail to sample the local produce.
Gallery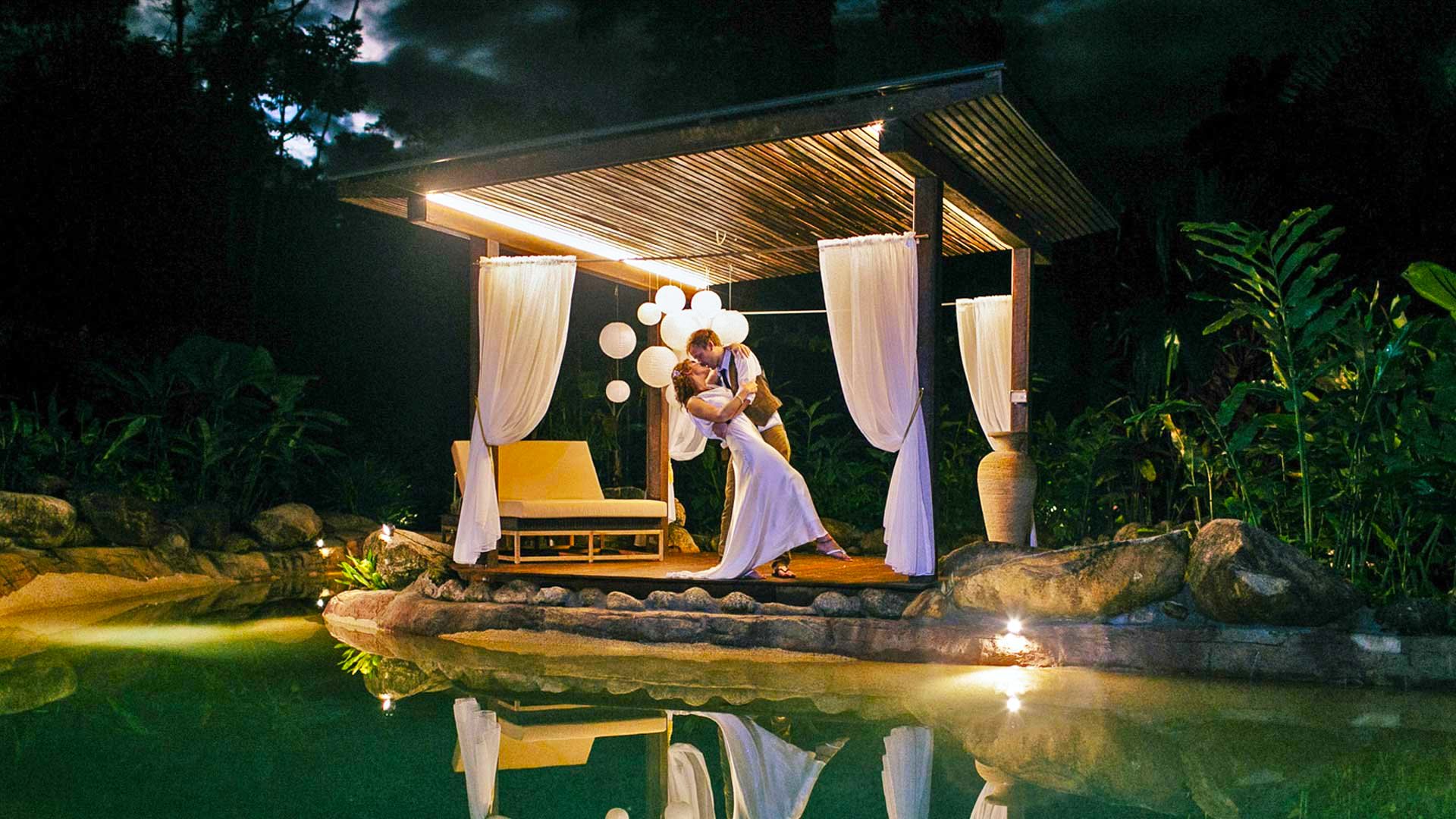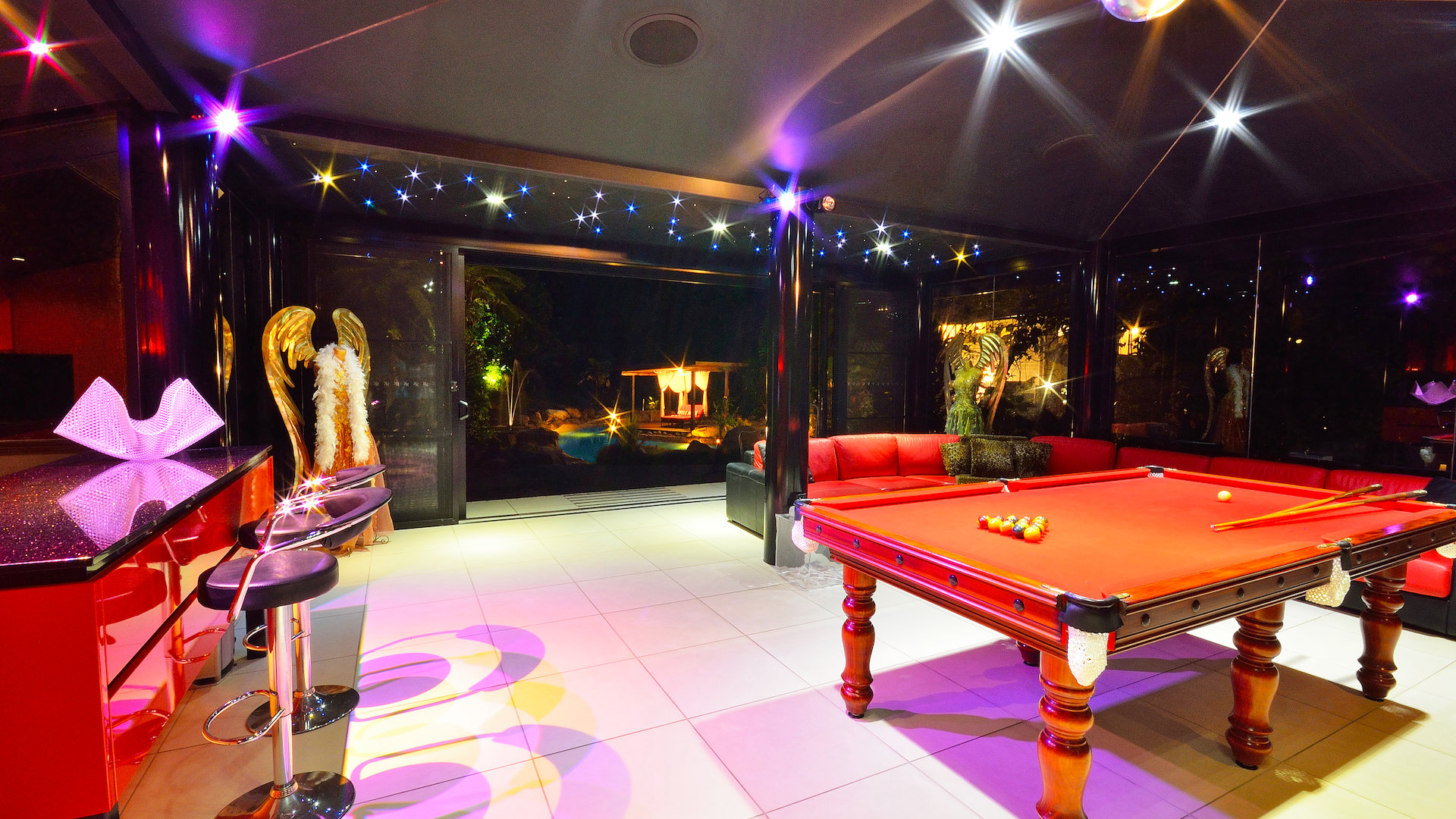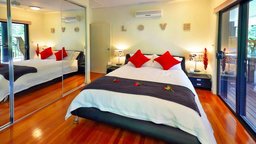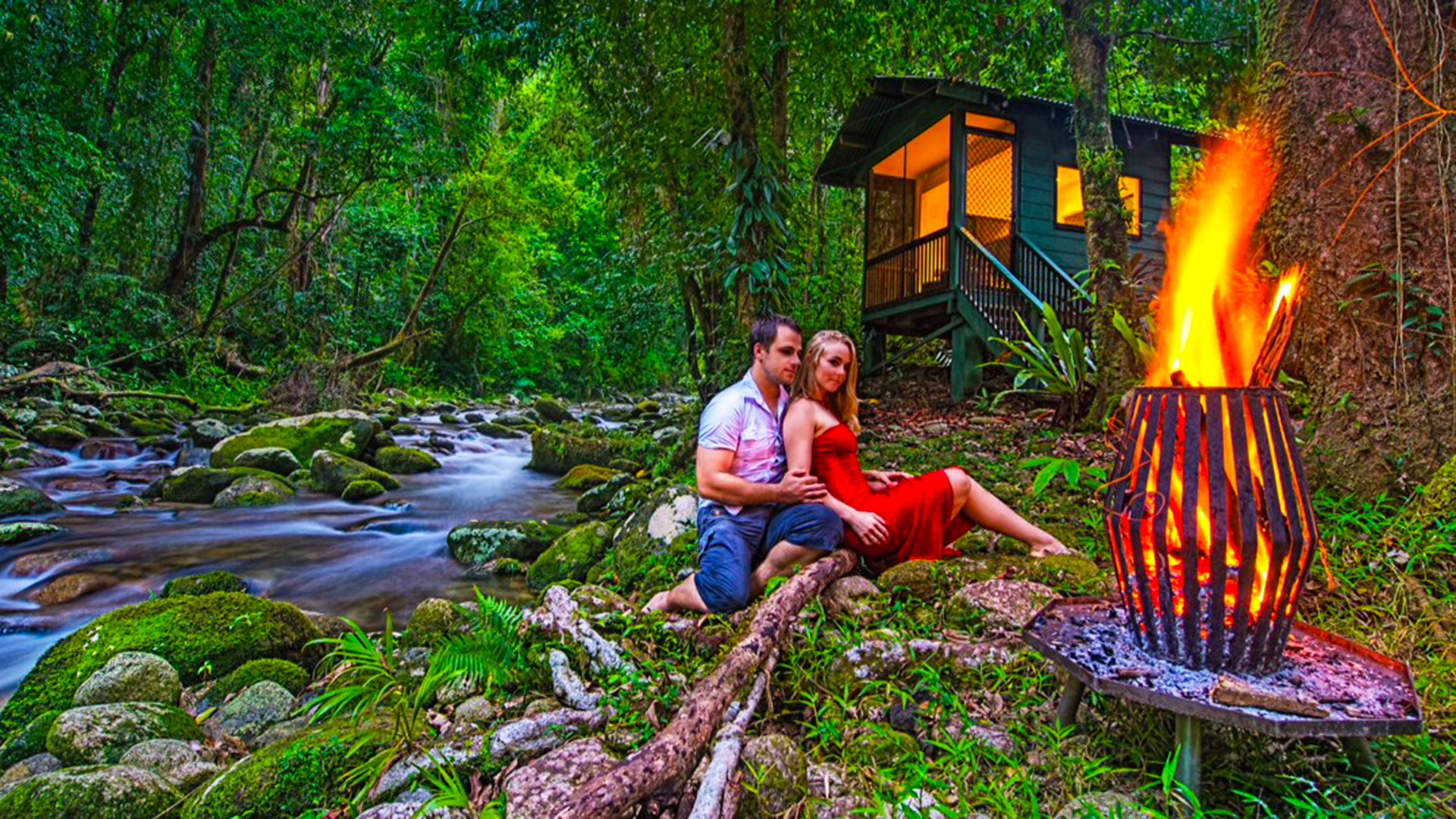 Babymoon Destination
– slipping in some romance before parenthood
If you're looking for some relaxation and romance before sleep deprivation and dirty nappies become the norm, a secluded tropical rainforest retreat is the perfect babymoon destination to enjoy that final romantic fling before venturing into parenthood.
At Misty Mountains Rainforest Retreat privacy, luxury and romance is assured, making it ideal for your babymoon.
Perhaps that's why honeymoon couples return for anniversaries, why lifestyle magazines label the Misty Mountains Rainforest Retreat as "perfect" and list it in their "top 10".It's why our guests have called it 'magical', 'the perfect start to a married life', 'the most romantic place imaginable', 'a hard act to follow', 'an experience like no other', 'spectacular', and 'Wow! Just wow!' It's why we truly believe the Misty Mountains Rainforest Retreat to be among the best babymoon and honeymoon destinations in Australia.
Second Honeymoon, anyone?
You don't need to remarry to take a second honeymoon; or a third, fourth or fifth honeymoon for that matter. Some couples make it a priority to take a romantic getaway together every year. You can even reinforce your second honeymoon with a vow renewal or special anniversary celebration.
In the Media Featured on
Misty Mountains – Luxury Rainforest Accomodation near Cairns
Copyright © 2022 Misty Mountains
Australia |
website by AugRea