Rainforest Retreat near Cairns
in Tropical North Queensland, Australia
Misty Mountains Rainforest Retreat is a luxury resort for couples set at the base of Mount Bellenden Ker amidst world heritage listed rainforest 40 minutes south of Cairns. It is within easy reach of Tropical North Queensland's many attractions.
Bellenden Ker is a region of diverse landscapes, numerous waterfalls and over 40 scenic drives. Famous among botanists, the rainforest has over 700 different species of plants, many of them rare and threatened, which change as the altitude of Bellenden Ker National Park rises.
It takes only 10 minutes to the Frankland Island boat river cruises that can take you to the Great Barrier Reef.
The Great Barrier Reef
The Great Barrier Reef is nearby to the east for a morning of snorkling or fishing. The Great Barrier Reef, one of the seven wonders of the natural world, stretches along the entire Tropical North Queensland coast. Sprawling across 350,000 square kilometers, the Great Barrier Reef is larger than the United Kingdom, longer than the Great Wall of China and the only living thing visible from space. It also makes for some of the most spectacular diving imaginable. In fact, the Great Barrier Reef is among the world's top ten scuba and snorkeling destinations. If you have SCUBA diving accreditation, please remember to pack it.
The Atherton Tablelands
To the west is the green rolling countryside of the Atherton Tablelands where you can go hot air ballooning, drive the waterfall loop, sky dive, taste a cornnucopia of local artisanal produce, buy some regional art and hike.
The rainforest resort's natural beauty, five star luxury and total privacy (each couple has the whole resort to themselves!) make it an ideal honeymoon destination, romantic getaway or wedding venue.
Getting Here
Cairns International Airport receives domestic and international flights daily. For more information on domestic flights into Cairns, please visit:
If you choose to self-drive, there are a number of car rental companies at Cairns airport to assist you. They can suggest reasonable daily and weekly car hire rates.
Alternatively, transfers from the Misty Mountains Rainforest Retreat are available and can be organised at your time of booking.
Taxi and limousine services are also available from Cairns to Misty Mountains Rainforest Retreat. Prices vary according to the style of vehicle and time of travel.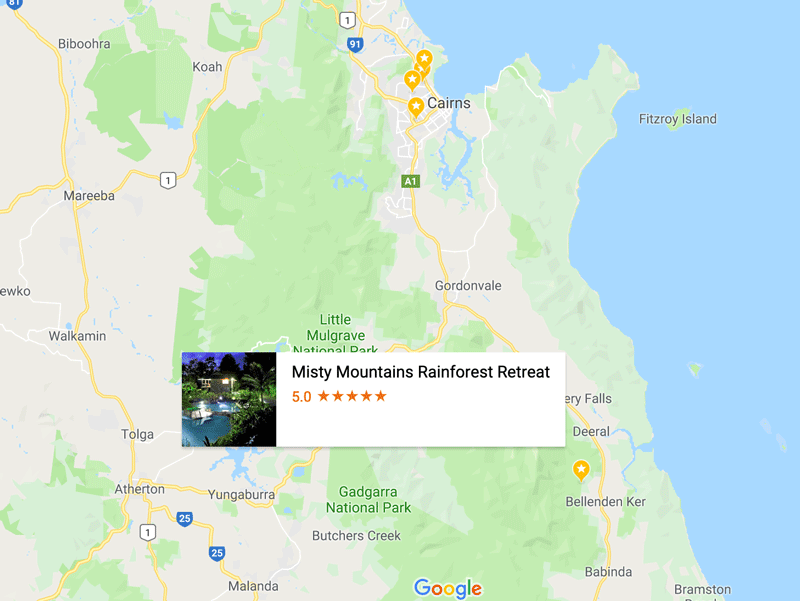 Helicopter
Helipad Latitude 17° 16' 10" S and longitude 145° 54' 59" E

Gallery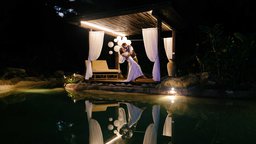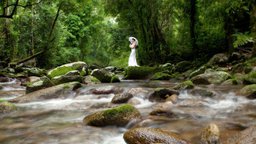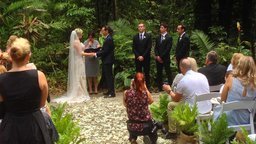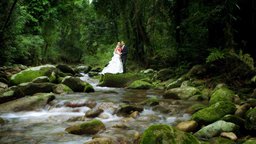 In the Media Featured on
Misty Mountains – Luxury Rainforest Accomodation near Cairns
Copyright © 2022 Misty Mountains
Australia |
website by AugRea