Your own private night club in the rainforest
The party lounge has glass walls so you don't have to lose sight the rainforest that surrounds you. The entry is flanked by two life-sized winged angels, and the bar is of black glass and granite.
We've installed a state-of-the-art QSC 400-watt Martin Audio System, a giant 180cm suspended LCD flat-screen, a library of thousands of music and film titles, ecue lighting, mirror panels, optic-fibre star ceiling, pleasure dancing pole for late-nights and a professional pool table.
It's the perfect environment for play without limits. Turn up the music, grab your favourite bottle of bubbly and try some moves on the dance pole. Here you have no neighbours, and are guaranteed 100% privacy.
The Glass Bar & Party Lounge - think mind-blowing indulgence, redefined!
Glass Bar Gallery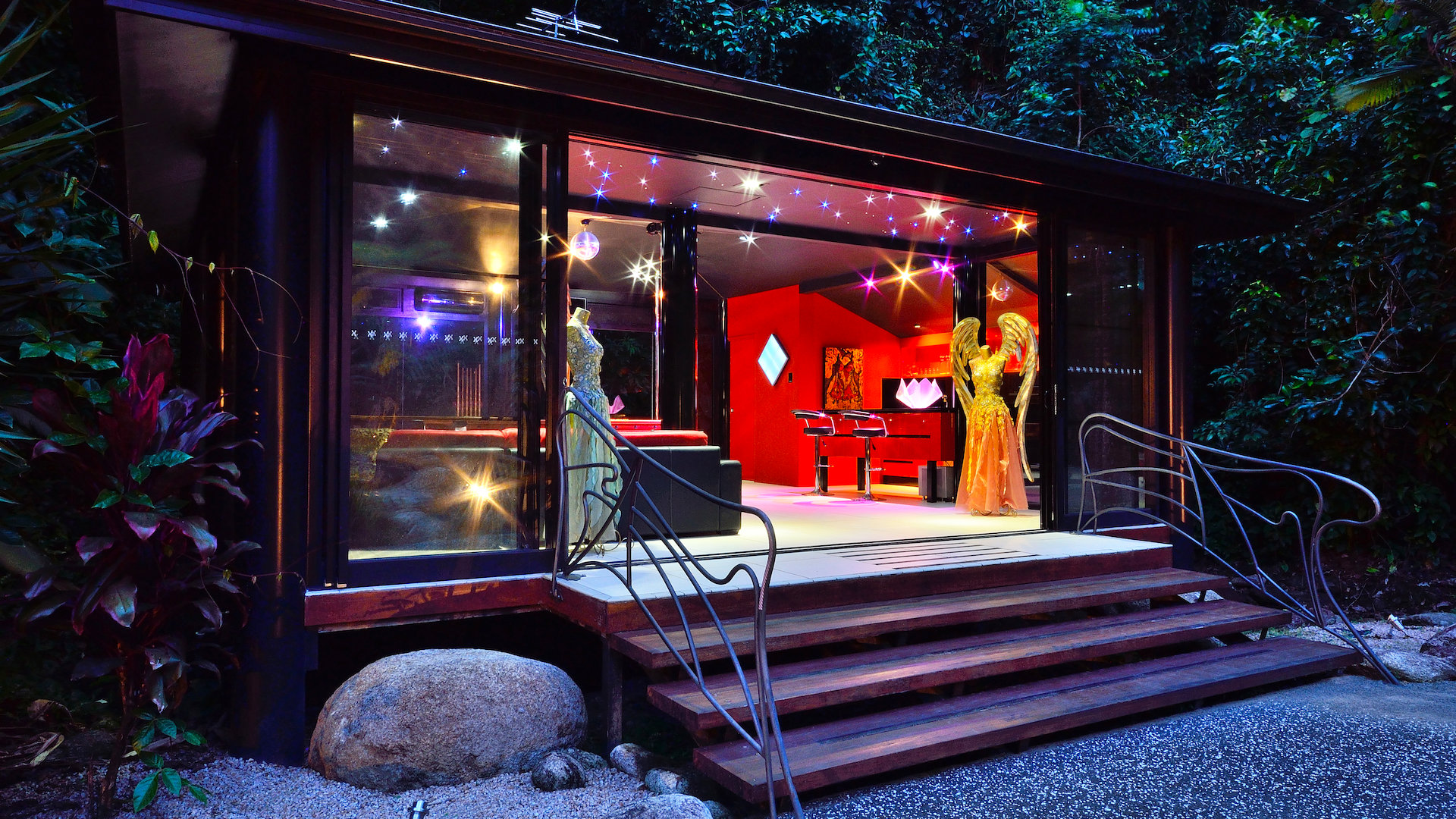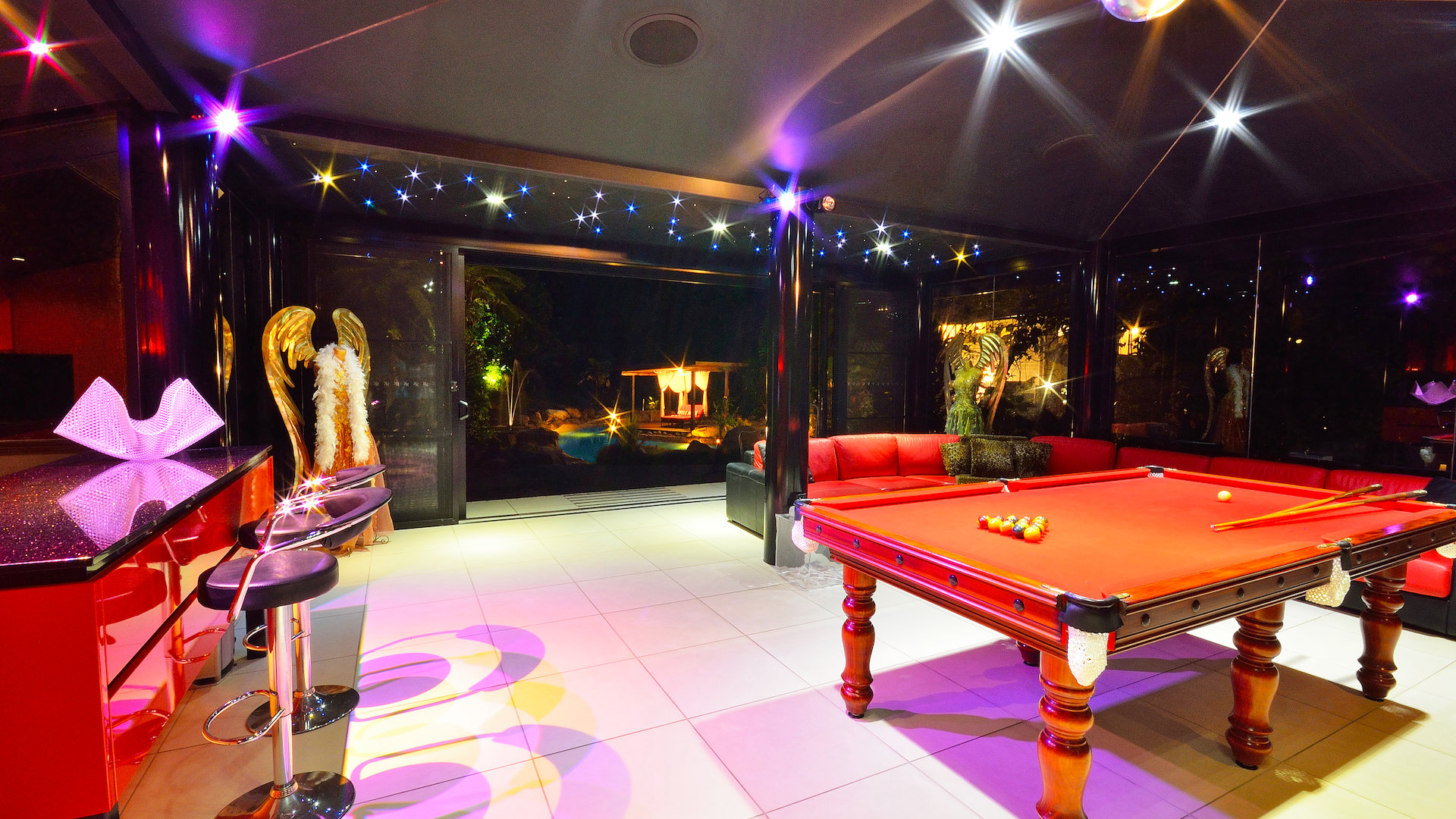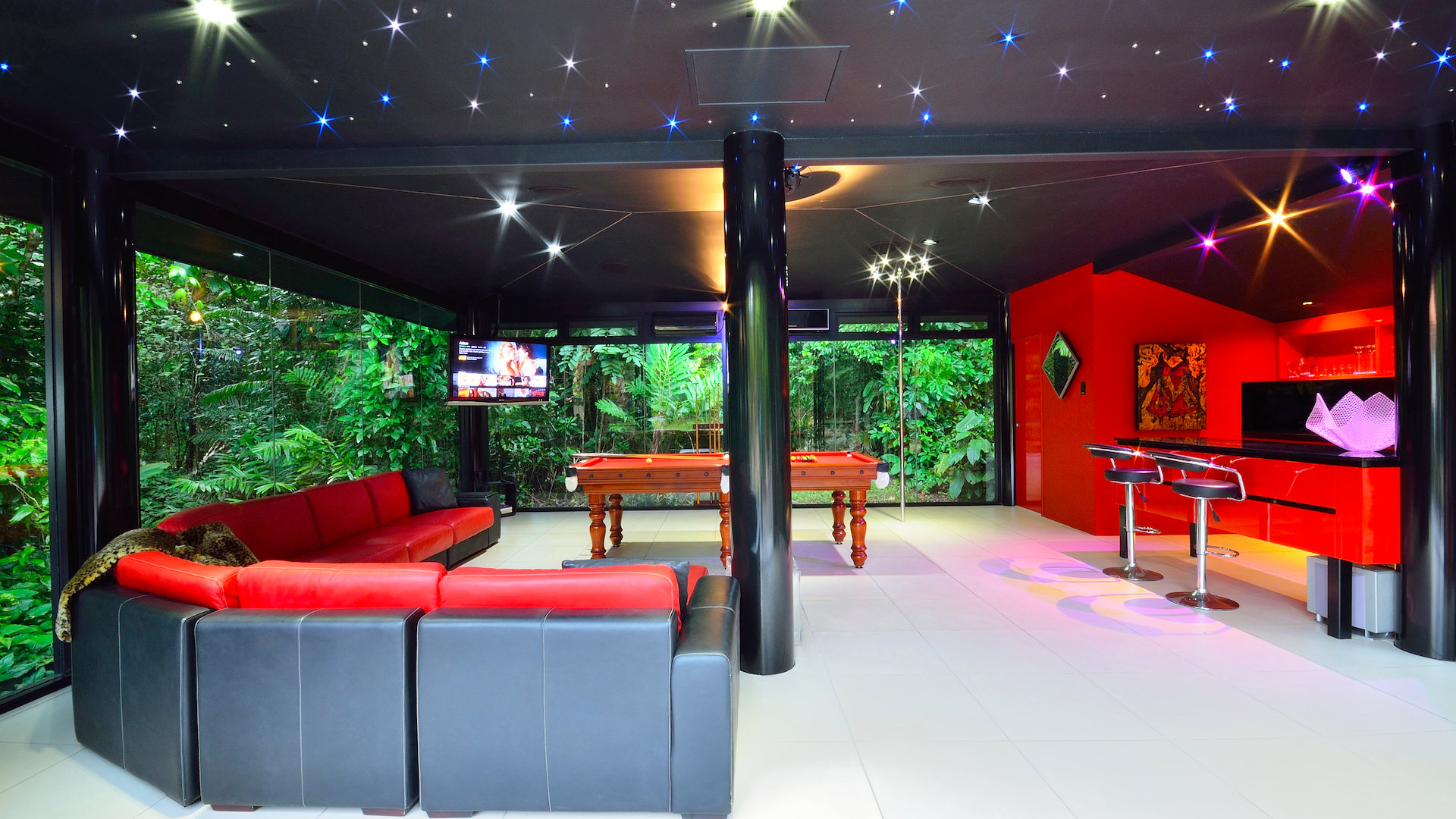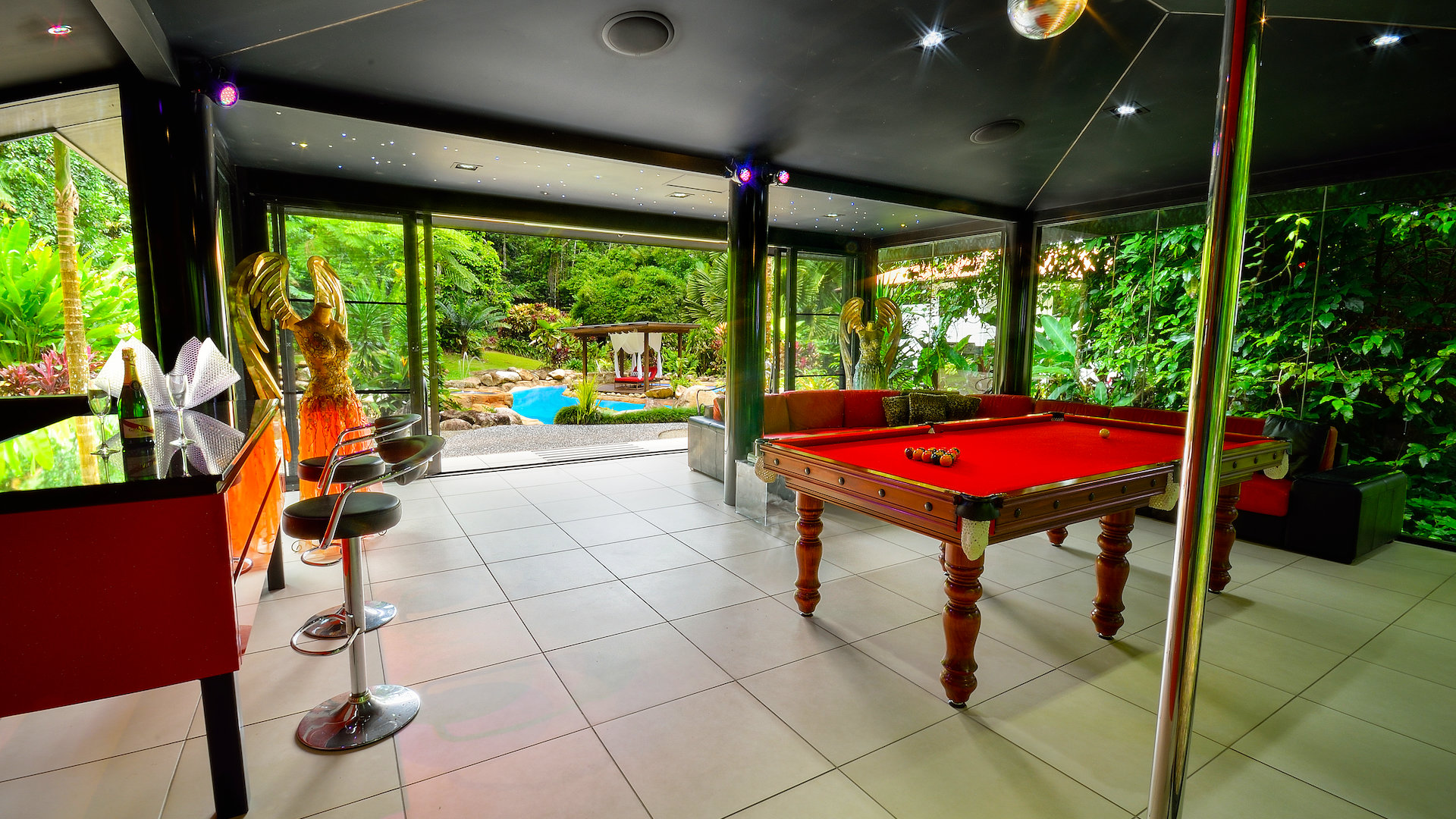 In the Media Featured on
Misty Mountains – Luxury Rainforest Accomodation near Cairns
Copyright © 2022 Misty Mountains
Australia |
website by AugRea