The Hideaway: A Rainforest Retreat
Deep in the heart of North Queensland's heritage-listed rainforest is this private paradise. Its beautiful setting and absolute seclusion make it the perfect love nest or writer's retreat.
A short stroll down a rainforest path beneath ancient fig trees brings you to a stream cascading over moss-covered rocks where platypus and fish swim.
Spend the day exploring the many surrounding attractions, writing your masterpiece, or being otherwise "pre-occupied", then pour yourself a champagne and relax on the porch to enjoy the soothing sounds of the rainforest – whispering leaves, bird calls and the shimmering song of the nearby river.
Nearby attractions include stunning hikes up Mount Bartle Frere and The Pyramid, Josephine falls, the Waterfall Way, Babinda Boulders, foodie trails, Paronella Park, the Atherton Tablelands, and the Great Barrier Reef.
The Hideaway rainforest accommodation is just ten minutes from secluded beaches and the Great Barrier Reef. Frankland Islands Cruises will take you out to see the coral and swim with tropical fish, sea turtles, giant clams and sting rays.
The Hideaway is a one bedroom self-contained suite with a fully-equipped kitchen, Italian leather sofa that can fold out to a bed, and a separate queen bedroom.
The Hideaway rainforest accommodation starts at $250 per night for two, for a 4 night stay or more, and includes tea and coffee.
Please note that this accommodation does not have access to the Blue Lagoon Villa private pool or glass bar
Misty Mountains Hideaway Gallery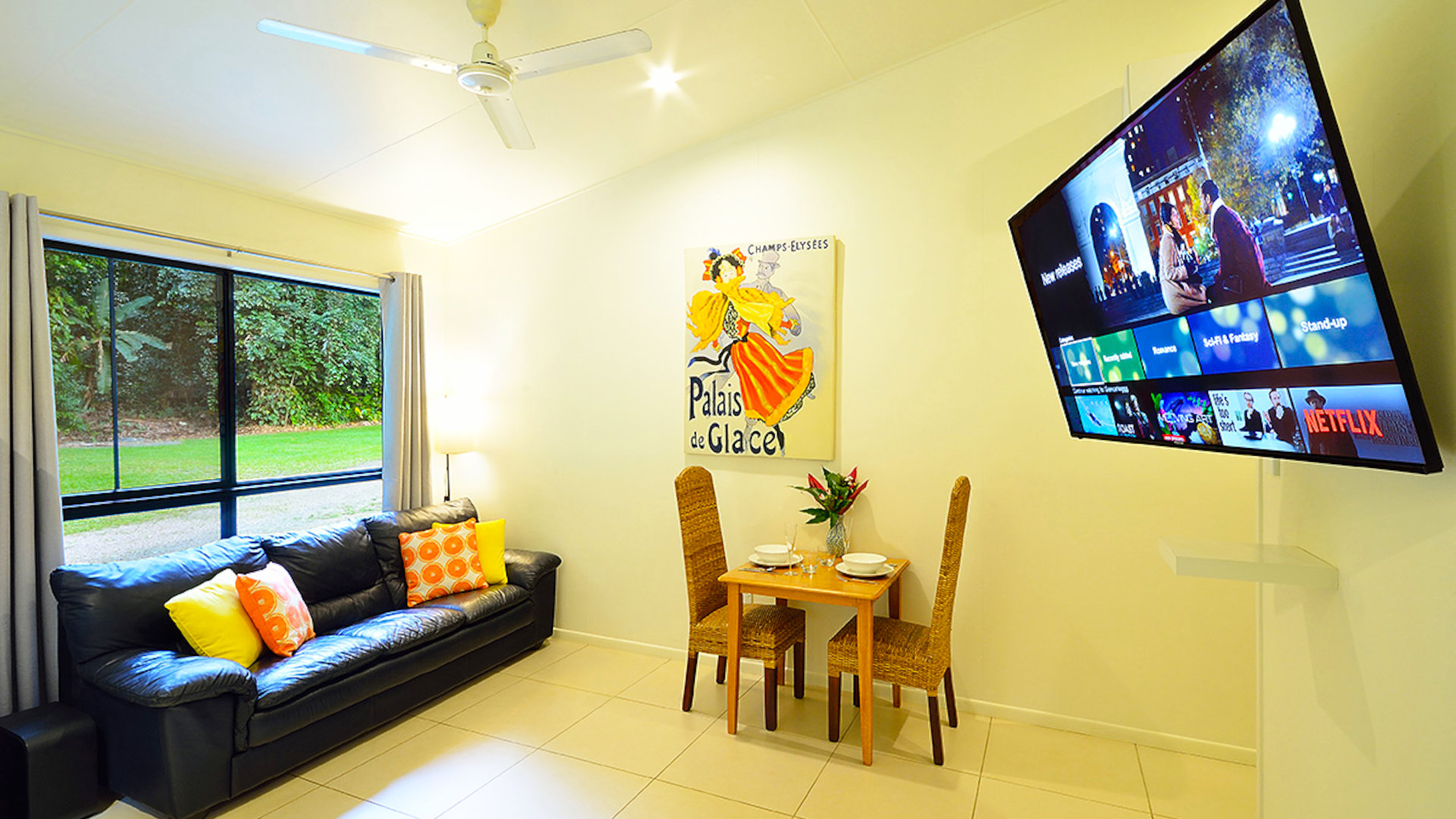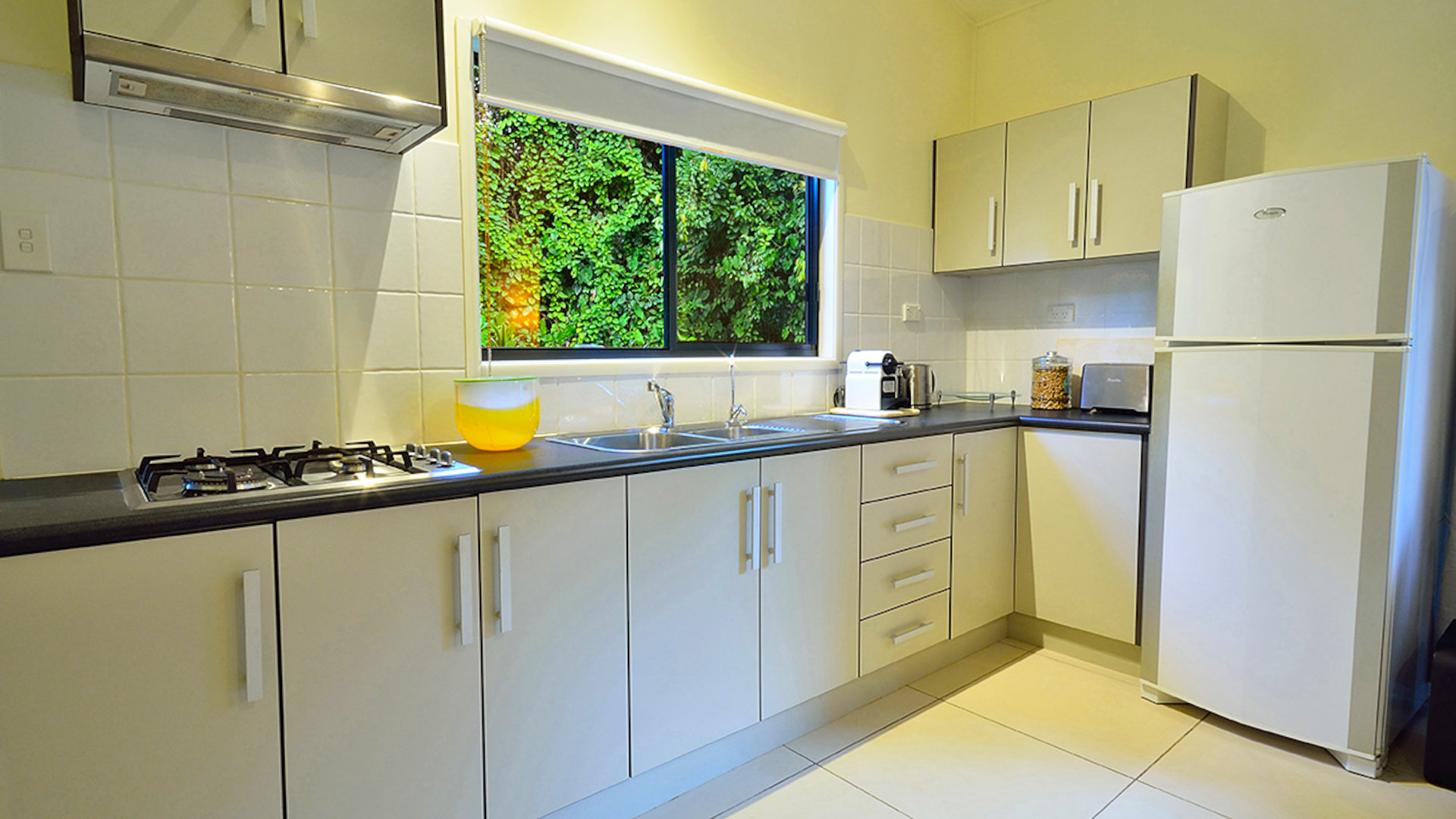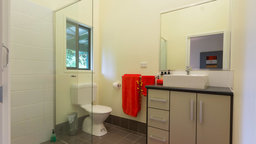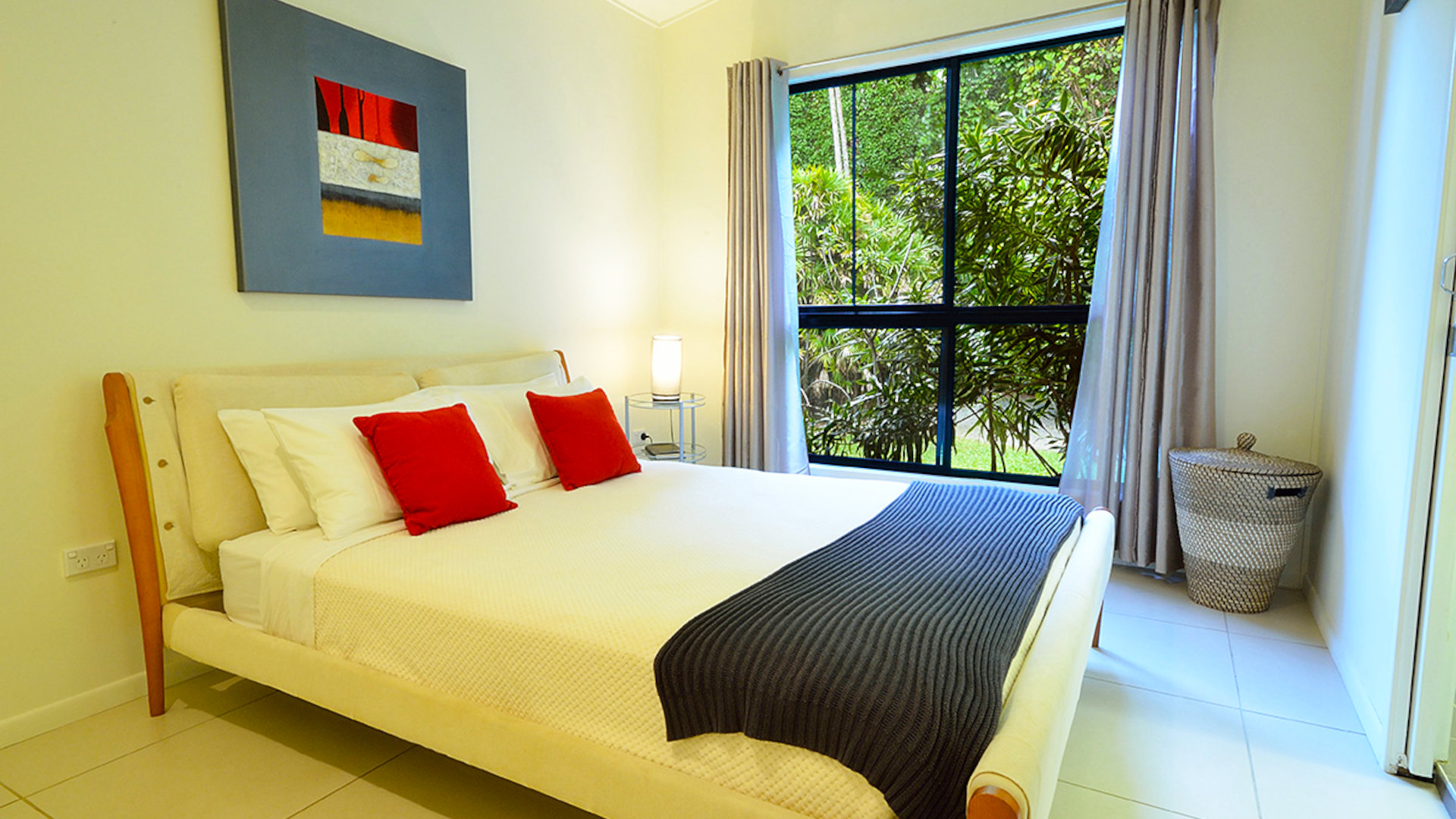 In the Media Featured on
Misty Mountains – Luxury Rainforest Accomodation near Cairns
Copyright © 2022 Misty Mountains
Australia |
website by AugRea